Installing printers can be a tedious job, but Group Policies can automate the deployment process. This guide will detail the steps required to push out printers to a department.
Step 1: Create the GPO for the printer

First, open
Group Policy Management
on the Domain Controller.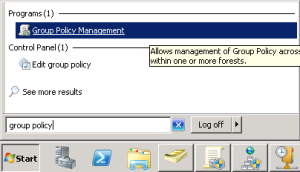 Then, create the GPO that will be used to deploy the printer.
Right-click on
Group Policy Objects >New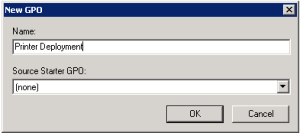 Click
OK
Step 2: Add the Printer to Print Management
Go to Start >
Print Management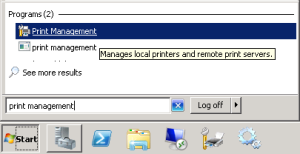 Right-click on
Printers > Add Printer…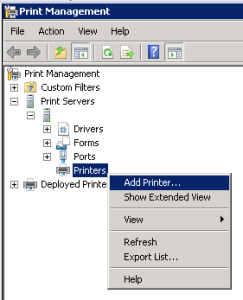 Go through the wizard to add the printer.
Step 3: Link Printer to GPO for Deployment
Right-click on the printer and select
Deploy with Group Policy…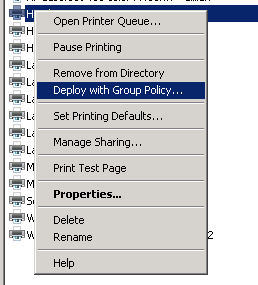 Click Browse…
Click the
All
tab
Select the GPO created for the printer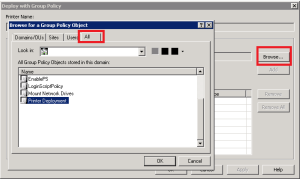 Select either to deploy to the user or to the computer
Click
Add
Click
OK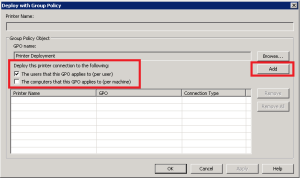 Step 4: Link GPO to OU
Drag to link the GPO to the desired OU in Group Policy Management.
If deploying per computer, reboot the target computer.
If deploying per user, logout/login on the target computer.
If you need any assistance, give Atom Creek a call!
References
Microsoft Technet – Deploy Printer Connections
https://technet.microsoft.com/en-us/library/cc731292.aspx/