How do you Halloween?
Is your company filled with Basic Witches, Office Manglers & a host of other characters? Halloween for Atom Creek is yet another opportunity to bring on ALL the Fun! Each year we host a spooky day full of ghosts, ghouls & goblins as our team transforms from Engi-nerds to their alter egos…   Years past have comprised of several types of Costume Contests; for instance, in 2015 we had a "Dave" themed contest.  All employees were encouraged to come as a version of one of the Atom Creek principals, Dave Clipp.  There was a dog walker version (Dave had 3 dogs at the time, 4 now) Motorcycle Dave (he's big into riding his Harley) Engineer Dave (his day to day self) and even Dave came as throwback Dave from the late 90s college style.  Other contests included the best movie characters and "Snapchat' inspired.
I would love to boast that the Atom Creek contest draws crowds from near & far, is judged by Elvira herself; a Colorado Springs native, but the reality is we all show up eat cake & laugh at each other in the name of good fun.   There is also a photoshoot because if it's not on Facebook & Instagram did it even happen?
This year our contest was a little different than usual as we have not been working together as a team at headquarters for the health & safety of all our clients, vendors & employees, so our virtual contest was extended to Spouses/Partners/Children/Pets & Roommates.  Our turnout was greater than ever with numerous submissions from all our employees.  If I am being honest, I think a few people turned in previous years' photos in an effort to win the Grand Prize.    I should also explain our Grand Prize includes a hand-drawn award, a little bit of cash, bragging rights for a year, and most importantly a feature in this blog!
Awards were given to the following:
Cutest Pumpkin– Maevey Miles, daughter of Kimberly Miles, Director of Marketing
Most (unsuccessful) submissions: Dave Clipp
*Alan from The Hangover with Carlos the baby dog, Conner McGregor & The Most Interesting Man in the World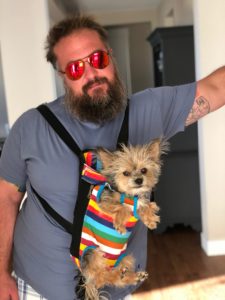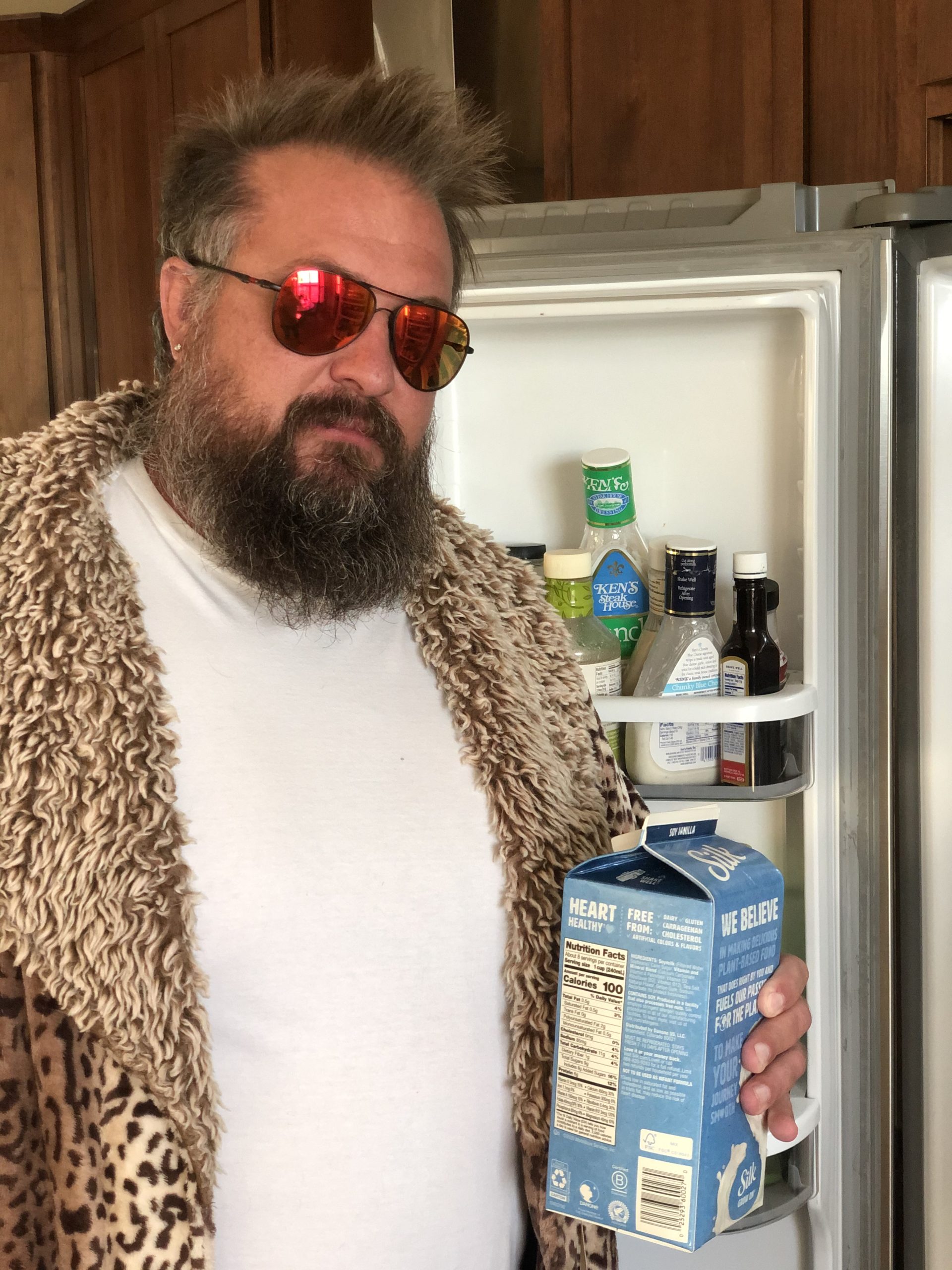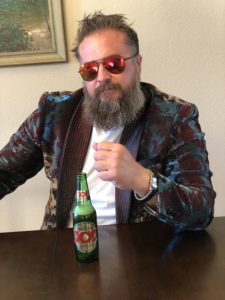 Scariest & Most Committed: Tsering Litzenberger, reading up on the art of death metal & the art of horror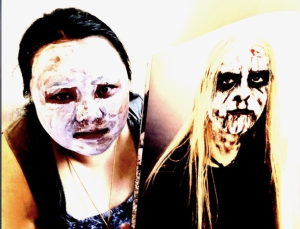 Cutest Dogs: Dread Pirate Chup, HotsieMoMo the Lil' Monster, Kimber the Jester & Paisley the Peacock