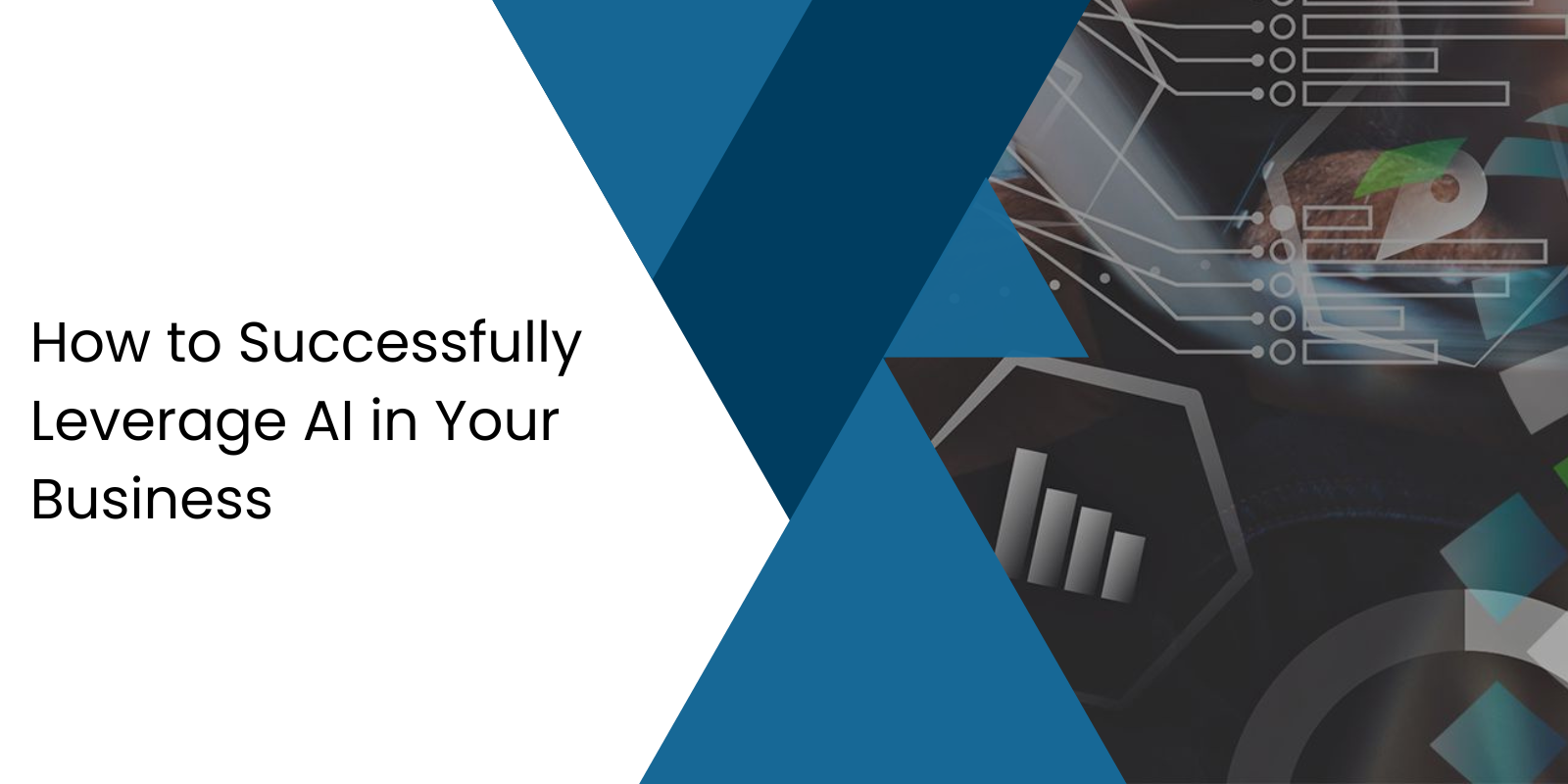 How to Successfully Leverage AI in Your Business 
Artificial intelligence (AI) can help businesses like yours obtain a competitive advantage in today's highly competitive business environment by enhancing efficiency, productivity, and profitability. You may improve customer service, marketing initiatives, inventory management, and sales operations, among other things.   
Implementing AI requires a deliberate strategy to guarantee that it provides the anticipated benefits while remaining practical, ethical, and connected with your organization's broader business plan. In this article, we'll look at the best practices for successfully integrating AI into your organization.  
Best practices for leveraging AI successfully 
Pick the best places to start
Determine crucial business issues where AI can solve or provide value. You may achieve a quick win and demonstrate the benefit of AI integration to stakeholders by prioritizing essential functions to automate and optimize. 
Ensure data quality and integrity
Your data must be clean, structured, and complete for your AI plan to succeed. This will assist your AI model in providing more accurate and meaningful insights, which will increase the efficiency of your business operations and decision-making. 
Be open to innovation and experimentation
AI technology is rapidly evolving, and the only way for your company to properly grasp the benefits of AI is to be open to innovation and experimentation. You can identify new ways to utilize the full potential of AI technology by adopting new techniques and chances for innovation. 
Get help and support from the experts
It can be difficult to transition to a new technology on your own. That is why you should think about teaming with an IT service provider like us to get the skills and resources you need to execute best practices in accordance with industry standards.  
Think about the ethics
It is critical for your company's long-term success to employ AI ethically and transparently, with clear accountability mechanisms in place. Ensure that you use unbiased data and that the algorithm is transparent from the start. This will reduce the likelihood of future hazards and ethical challenges. 
Wondering how to get started? 
It can be difficult to determine where AI fits into your organization. Atom Creek can show you the best ways for implementing AI with ease. To get started, contact us today!