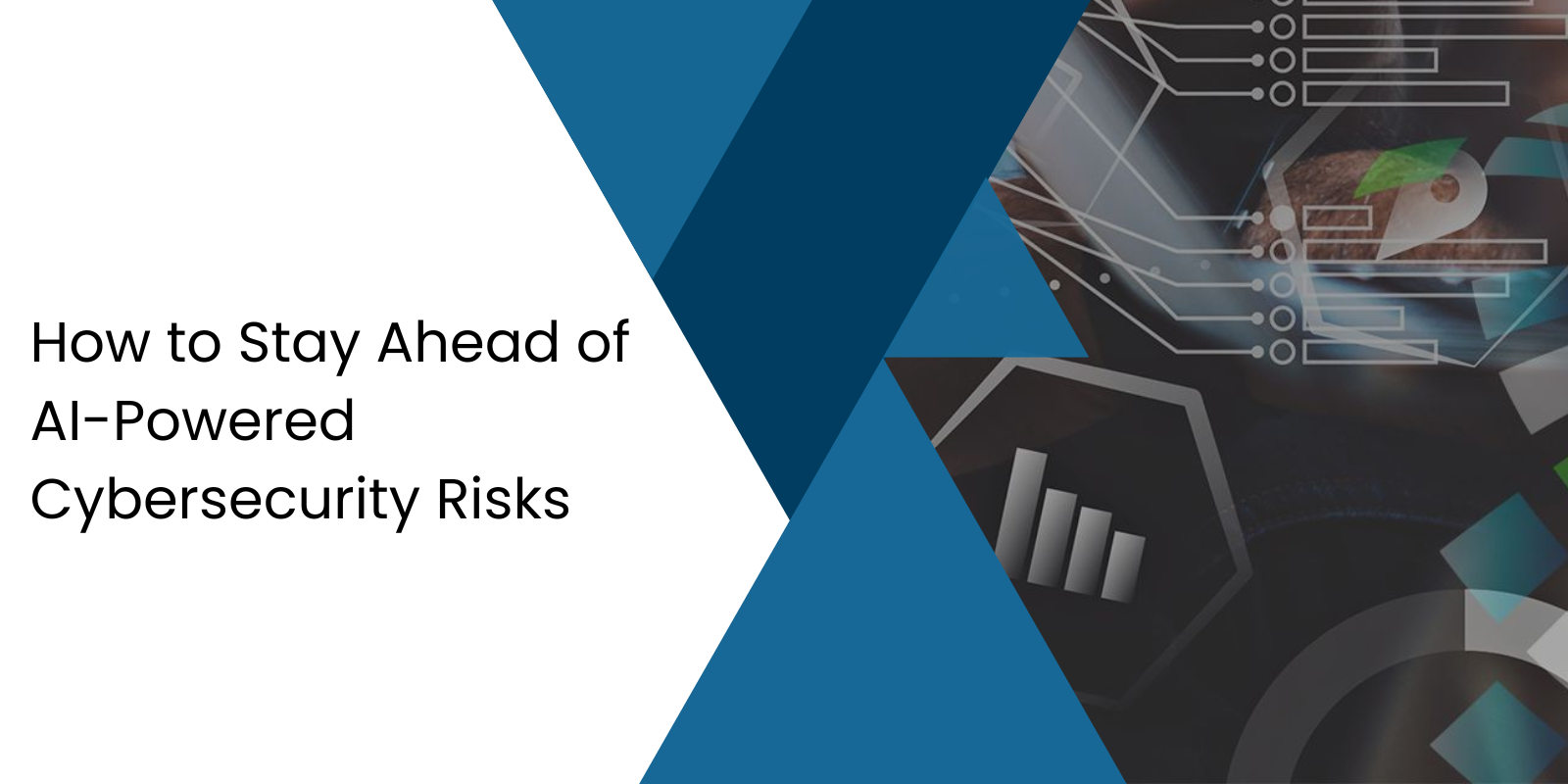 How to Stay Ahead of AI-Powered Cybersecurity Risks
While AI has numerous benefits for businesses, it has also generated new weaknesses that cybercriminals may exploit to carry out intricate cyberattacks that are difficult to identify and resist. Hackers can use AI to construct convincing phishing emails that avoid spam filters. Similarly, thieves might utilize AI to circumvent security systems and obtain unauthorized access, causing irreversible harm to your business and reputation.
This evolving threat landscape might be difficult for enterprises without a professional IT security team equipped with advanced tools to mitigate complex cybercrimes. Fortunately, there is a lot you can do to improve your company's cybersecurity. In this blog, we'll look at how you may better prepare for AI-powered hacks.
Security best practices for AI
Here are some practical suggestions for strengthening your organization's cybersecurity posture in the face of future AI threats:
1. Provide continuous, real-time cybersecurity training for your team
AI technology is advancing faster than ever before, as are cyberthreats. When you combine the two without ongoing cybersecurity training for your workforce, you'll have a security disaster on your hands.
When a hacker targets a company, an employee is frequently held responsible for clicking the erroneous link or downloading an infected file. Rather than criticizing an individual, develop a strategy to guarantee that all of your employees have the knowledge and training they require to make sound judgments.
For example, you can use real-time scenarios or simulations to assist your personnel in identifying phishing emails and avoiding unwanted attempts. You can also implement ongoing security awareness training to educate your personnel about persistent dangers such as ransomware and social engineering assaults. You can get all of your employees invested in organizational security by making cybersecurity training a mandatory element of your work culture.
2. Improve security policies and enforce them
As AI-powered cyberthreats grow, take proactive actions to update cybersecurity rules and aggressively enforce them via consistent communication emphasizing the importance of good cyber hygiene. Your IT and HR departments can also collaborate on cybersecurity strategies and policies to ensure that your staff are cautious and informed of the most recent AI cyberthreats. For example, you can send out weekly emails to staff to keep them up to date on developing hazards.
You can also improve your cybersecurity by doing regular risk assessments and using multifactor authentication. Businesses without IT teams or security resources have been able to establish a robust IT security posture with the assistance of a reputable IT service provider.
3. Partner with an IT service provider
An expert IT service provider will be up to date on all the latest AI advances and will assist you in developing a powerful cybersecurity posture that protects your business from AI-related risks. Because an IT service provider has advanced resources and capabilities to tackle risks, you can concentrate on critical business choices without worrying about IT security.
We are here to help
Make cybercriminals your last concern. Consider collaborating with an IT service provider such as Atom Creek. We have the skills and ability to assist you in developing a strong cybersecurity posture against AI-powered security threats while staying within your budget. Please contact us right away!