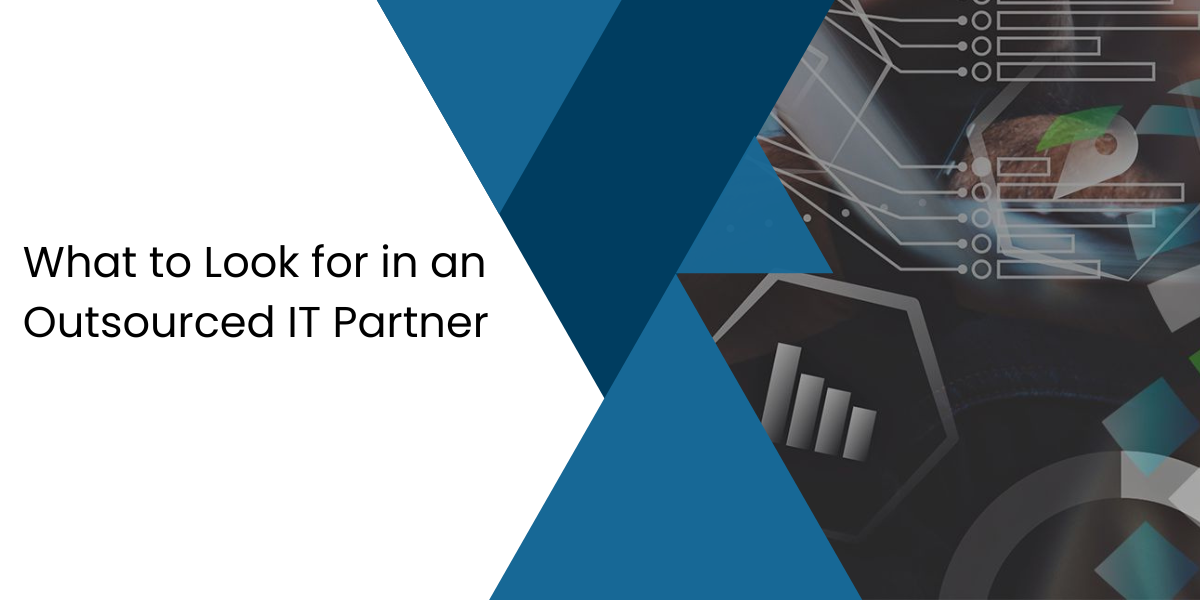 What to Look for in an Outsourced IT Partner
Most businesses in today's digital age rely significantly on technology to streamline their operations and remain ahead of the competition. However, managing an entire IT infrastructure in-house can be stressful and costly. 
This is where Atom Creek comes into play. You may offload the hassles of managing your technological infrastructure and focus on your primary objectives by collaborating with a dependable and efficient outsourced IT provider such as us. 
However, with so many IT service providers on the market, how can you make sure Atom Creek is right for you? In this blog, we'll go over a few key factors to consider while looking for an outsourced IT partner. By understanding what to look out for, you can make an informed decision and locate a partner who aligns with your organization's goals and requirements. 
Factors to consider
Before committing to an IT partner, we recommend considering the following points: 
Cultural alignment
For there to be a successful partnership, it is important to select an IT service provider who shares your organization's culture. Cultural alignment implies that the IT service provider shares your company's values, work ethics, and communication methods. 
A strong cultural fit promotes seamless collaboration and allows both parties to work more efficiently together. This alignment improves communication, trust, and mutual understanding, resulting in more efficient project implementation and better outcomes. 
You may develop a good working relationship and achieve your IT objectives more efficiently by hiring an IT service provider who understands and respects your business culture.



Vested interest and industry knowledge
A reliable IT service provider should be invested in the success of your company. This implies they are really interested in forming a long-term collaboration and are dedicated to learning about your company's goals and issues. 
The IT service provider should also have some understanding and experience in your industry. This enables them to deliver customized IT solutions that address your specific requirements. 
You may benefit from insights, strategic direction, and proactive support by collaborating with an IT service provider who has a real interest in business success and industry experience. Their understanding of industry best practices will assist you in navigating technology advancements and making informed decisions that will propel your firm ahead.



References and value demonstration
When assessing potential IT service providers, it is critical to obtain references and proof of the value they have offered to their clients. Speaking with their current or previous clients provides significant insight into their performance, dependability, and customer happiness. 
Requesting real metrics and use cases enables you to assess the IT service provider's track record and evaluate how their services have benefited other businesses. This knowledge boosts your confidence in their abilities and assists you in determining their fitness for your firm. 
By choosing an IT service provider with positive references and a demonstrated ability to deliver value, you can minimize risks and make an informed decision that aligns with your business goals.



Round-the-clock service
Technology disruptions can happen at any time. Resolving these IT issues quickly are critical to minimizing downtime and maintaining business continuity. 
A round-the-clock IT service provider ensures that technical support and assistance are available whenever needed. If you operate across time zones or have vital operations outside of usual business hours, this 24/7 support can be critical. 
You may now have peace of mind knowing that any IT issues will be addressed swiftly by collaborating with an IT service provider that provides continuous assistance, reducing the impact on your operations and allowing your organization to run smoothly and without interruption.
Act before it's too late
Are you ready to choose the best IT service provider for your company? Don't put it off any longer — contact sales@atomcreek.com immediately to set up a no-obligation consultation. Our experts are eager to learn about your specific requirements and explain how our services can help your company develop.

To take charge of your technological infrastructure and ensure it is aligned with your business goals, download our checklist "Top Warning Signs Your Technology Is Holding Your Business Back." This will provide you with useful information on the key technological red flags to be aware of. Give yourself the knowledge you need to make an informed decision.