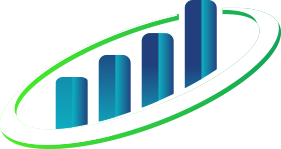 INDUSTRIES WE SERVE
Broad Expertise Across a Variety of Industries
Helping Essential Businesses Succeed
Data protection, systems monitoring, and infrastructure management are significant assets to many essential industries. Confidential data and sophisticated technology require in-depth knowledge to sustain and protect your valued business. You can trust our expert engineers to customize a plan that works for your business, maximizing your potential.
Healthcare
At Atom Creek, we are at the forefront of safely transitioning legacy health information into intelligent, automated healthcare infrastructures. We put value into building technology infrastructures that provide easy access to relevant, actionable information when and where it's needed most.
Operating within the healthcare industry means your focus is on keeping your community safe and healthy. We want to keep it that way, so we put effort into your networks, so you don't have to.
Energy
We understand the need for businesses in the energy sector to develop strategies for success. We are committed to assisting in the creation, deployment, and integration of strategic production and information technologies to enable key success factors.
Performance management, enterprise risk management, operational excellence, people management, and adaptive business models are some of the tightly integrated solutions we can offer to address an ever-changing business landscape consistently.
Legal
The technology required to keep law firms and other legal businesses protected can be elaborate, but we are well-versed in the world of data protection so you can feel confident that we have your back. We work hard to ensure your data is safe, your applications are up-to-date, and all inner workings meet industry compliance standards.
Legal documents are often confidential, so fortifying your data alongside providing accessible support when you need it can help magnify possibilities for success.
Education
For educators, the need for cost-effective yet scalable solutions is ever-growing as technology continuously improves. Handling the flood of new devices and increasing volumes of data requires a level of precise know-how that we have mastered.
We work with educational institutes of all sizes to effectively deliver secure, reliable access to the data that drives today's education of tomorrow's leaders.
Nonprofits
For nonprofits, the need for reliable IT infrastructure is paramount due to limited budgets, staff, and resources. At Atom Creek, we help you focus on achieving your goals and bringing good into the world, while we handle the complex technology necessary to help you do so.
Safeguarding the valuable data of donors, clients, and participants in your business is of utmost importance in all aspects. We respect your business and dedicate our work to helping your community thrive.
Support You Can Trust
We are well-versed in a variety of tech-heavy industries so you can trust our experience to support your needs successfully.
Information You Can Understand
We effectively translate the complicated technical jargon into easily-digestible information that you can use to your aid.