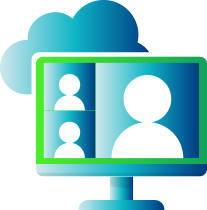 WORK FROM HOME
IT Solutions That Empower Remote Teams
Remote Work & Work From Home IT Solutions 
Securing remote users can be difficult, especially when you have to rapidly scale and onboard a large number of employees to work from home. Organizations must ensure their employees have uninterrupted access and seamless user experience to all the applications and data they need. Atom Creek can securely connect and scale remote workforces with our multiple deployment options.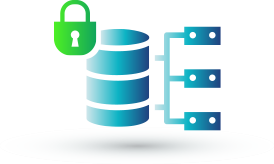 Virtualized Private Network
Secure Access solutions to enable your work-from-home initiatives in order to ensure the safety and productivity of your employees and to maintain ongoing operations throughout this evolving health crisis.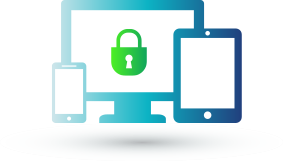 Maintaining a vigilant secure posture in a BYOD world is critical, as the variety of user devices creates additional security concerns that must be considered. We can help.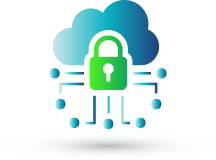 Atom Creek's wireless solutions extend your corporate network into the home or temporary sites to deliver a secure, easy to deploy, and IT managed alternative to consumer-grade network equipment.
Since 2008, Denver's Business Community Has Trusted Atom Creek With Their Cybersecurity Needs
We'd Love to Work With You
Our Work From Home Solutions at a Glance
Atom Creek has built our infrastructure to be accessible because we have always been a workforce constantly on the move.
Whether we are working from a customer's office, at home, or in the same building as our data center, we are relying on an infrastructure that is extensible, redundant, easily accessed while being protected and monitored.
There isn't technology implemented in this infrastructure that isn't sold and supported by us. We can get you to work just like we do.
Atom Creek can create flexible and secure connectivity for employees working from home or in temporary locations through our engineering services. We implement cutting edge technology solutions that ensure business continuity even during a global pandemic.
Shayne Sivley
Principal, Network & Security
Shayne Sivley brings a wealth of experience, knowledge, and vision to the Atom Creek team.
Read more...
Shayne has been engaged actively in the IT industry since 1998. In that time, Shayne has garnered a commanding list of qualifications and training, including certifications from Palo Alto Networks, Brocade, and Aruba. 
Though Shayne has an all-around expansive knowledge of Information Technology, his fluency and expertise lie in Network and Security.
Pursuing an interest and passion he discovered for IT infrastructure in high school, Shayne began his career as a Systems Engineer. In 2008, Shayne founded Atom Creek with a mission to assist, mentor, and empower businesses through his knowledge of this ever-growing, always changing industry.
Shayne's original vision of aligning a company's IT needs with their business goals drives Atom Creek's company mission.
Dave Clipp
Principal, Systems & Virtualization
Bringing his knowledge and expertise as a well-versed Systems and Storage Engineer, Dave Clipp joined Atom Creek in 2009.
Read more...
Dave entered into the field of IT as a way to grow personally and professionally while staying continuously challenged. Dave has a vast knowledge of system environments, both physical and virtual. 
Dave brings to Atom Creek a forward-thinking approach to data storage, backup, and recovery while utilizing the very latest in IT technology and solutions. Dave currently holds various certifications from IBM, VMWare, and Brocade.
Dave is passionate about leveraging technology to empower a business to succeed. He's always more than willing to take time out to discuss any area of development or technical opportunity to improve a business's potential.
John Litzenberger
Director of Managed Services
As head of the Managed Services team at Atom Creek, John brings a deep understanding of how managed services act as a backbone for any business in the 21st century.
Read more...
John started his career in Information Technology in 2000. With a primary focus on network operations monitoring and management, Jonathan has excelled in various roles spanning many different environments.
With his continual interest in technology, John understands that managed services is a demanding and dynamic component of any business infrastructure. From onsite and remote support to patch management and network surveillance, John maintains this group's focus on the many different levels of operational support. The result is a very stable and reliable user experience.
A big picture thinker with a passion for working with and mentoring colleagues, John thrives in the collaborative environment of Atom Creek.
Kimberly Miles
Director of Marketing
Kimberly has lived in the channel for the better part of a decade, helping businesses of all sizes in their marketing and messaging. She brings a human perspective to a very technical realm, empowering Atom Creek to better connect with our clients.
Read more...
Prior to technology, Kimberly worked extensively with franchises as they grew and expanded their businesses. This experience taught her the importance of systems, processes, and consistency across workflows. As a result, she runs the Atom Creek marketing team like a well-oiled machine.
Outside the office, Kim invests in her community and the welfare of the animals within it as she helps find rescue dogs new homes. Her growing family, which includes her infant daughter, husband, and two dogs is always available to connect and share stories with friends – both old and new.