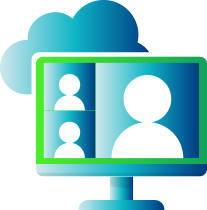 Atom Creek Terms and Conditions
1.   APPLICABILITY. These Terms and Conditions of Sale (these "Terms") and the accompanying quotation, sales order confirmation, purchase order, invoice, or other documents provided by Atom Creek, LLC ("Seller") constitute an offer (this "Offer") by Seller to sell to the buyer to which this Offer is directed ("Buyer") the goods and services identified in this Offer, as applicable, (respectively, "Goods" and "Services"). This Offer consists of these Terms and the accompanying quotation, sales order confirmation, invoice, or other documents provided by Seller and contains all and the only terms and conditions upon which Seller will sell Goods and Services to Buyer. Seller may withdraw or revoke this Offer at any time prior to Buyer's acceptance.
2.   ACCEPTANCE AND ACKNOWLEDGE OF OFFER. Buyer's acceptance of this Offer will be confirmed by the earlier of Buyer's timely: (a) placing a purchase order or other request for Seller to supply Goods and/or render Services; (b) providing any other written indication that this Offer has been accepted and that the right to supply Goods and/or render Services has been awarded to Seller; or (c) by providing any other written indication of acceptance, including, without limitation, email confirmation or a signed purchase order or statement of work. Upon such acceptance, this Offer (including these Terms) will form a valid and binding contract and shall constitute the entire agreement between Buyer and Seller for the sale of Goods and Services (this "Order"). Seller expressly rejects all additional or different terms or conditions submitted to Seller in Buyer's tender or request for proposal/quotation documents, purchase orders, shipping instructions, or other acceptance documents and as set forth under any prime or other contract to which Buyer is a party. Buyer acknowledges that such additional or different terms and conditions shall be deemed material alterations to the Offer and shall not form part of this Order. Fulfillment of this Order does not constitute acceptance of any of other terms and conditions and does not serve to modify, add to, or amend this Order under any circumstances.
3.   PAYMENT. Buyer agrees to pay Seller in full the prices set forth in this Order for Goods at the time of order, and for Services at the time rendered. The price of Goods or Services are subject to change and Seller will notify Buyer, as is commercially reasonable, of any price change. Payments not received when due shall incur interest at a rate equal to the lesser of: (a) 1.5% per month (18% per annum), or (b) the maximum interest charge allowable under applicable law on the unpaid amount until paid. Buyer shall pay all reasonable attorneys' fees, collection costs, and other expenses incurred by Seller for collection of past due invoices.
4.   DELIVERY; RISK OF LOSS. Goods shall be shipped F.O.B. Origin (the "Shipping Point"). Title to and risk of loss of Goods shall pass from Seller to Buyer at the Shipping Point. Any dates specified for delivery of Goods are an estimate only and time for delivery shall not be made of the essence by notice to Seller. Seller shall not be liable for any delay in delivery of Goods that is caused by an event described in Section 7 or Buyer's failure to provide Seller with adequate delivery or other instructions relevant to the supply of Goods.
5.   INSPECTION & REVOCATION. Buyer shall inspect all delivered Goods within three (3) days of delivery for any defect, damage, or shortage. Within three (3) days of Buyer's inspection, Buyer shall provide written notice to Seller of any defect, damage, or shortage with respect to delivered Goods. If Buyer does not provide notice within such three (3) day period, Buyer shall be deemed to have accepted the Goods and shall not be entitled to object to or reject all or any portion of such Goods. Buyer's sole and exclusive remedies for any defect, damage, or shortage with respect to Goods are set forth in Sections 8, 9, & 10.
6.   SECURITY INTEREST. Buyer hereby grants Seller a security interest in all shipped Goods to secure the payment of the purchase price of such Goods and all other amounts owing under this Order. At Seller's request, Buyer agrees to execute one or more financing statements in a form satisfactory to Seller and authorizes Seller to file a financing statement in any location deemed necessary or advisable to perfect Seller's security interest in such Goods and their proceeds. Buyer further agrees to cooperate fully with Seller in executing any additional documents, instruments, financing statements, or amendments thereof as Seller may deem necessary or advisable to maintain and continue the security interest created by this Order. In the event Buyer becomes insolvent, files a petition for bankruptcy, or commences or has commenced against it proceedings relating to bankruptcy, receivership, reorganization, or assignment for the benefit of creditors, Seller may immediately terminate this Order and may pursue any and all remedies available at law or in equity, including the repossession of any unpaid Goods at Buyer's cost and expense. Seller or its assigns shall have the right to resell the same for the account of Buyer in the manner provided by the Uniform Commercial Code (the "UCC") and Buyer agrees to pay the deficiency arising after the application of the proceeds of the resale to the expenses of retaking and resale and to the payment of the purchase price remaining due with interest.
 7.  EXCUSABLE DELAYS. Seller shall not be liable for any damages, nor be deemed to have defaulted under or breached this Order, for any failure or delay in its performance resulting from causes beyond its control, including, without limitation: acts of God; fire, flood, earthquake, explosion, pandemic, epidemic, or other casualty or accident; strikes, labor disputes, labor stoppages or slowdowns, or other industrial disturbances; inability to procure parts, supplies, raw materials, transportation facilities, fuel, power or labor; war, invasion, hostilities, terrorist threats or acts, riot, or other violence; breakage or failure of equipment, machinery or apparatus; any law, order, proclamation, regulations, ordinance, demand, requirement or action of any government agency; the default or declaration of a force majeure by a supplier or subcontractor of Seller; or any other event, whether or not of the class or kind enumerated herein, beyond the control of Seller which makes impractical the manufacture, transportation, or shipment of Goods or of a material or other resource upon which the manufacture, transportation, shipment of Goods or provision of Services depends. Should Seller experience an excusable delay, it will cooperate with Buyer in reasonable ways to minimize the impact of such circumstances.
8.   WARRANTY. To the extent applicable and to the extent assignable, Seller shall assign any available manufacturer warranty to delivered Goods. All specifications and certifications have been provided by the original manufacturer and are deemed to be accurate to the best of Seller's actual knowledge, without a duty of investigation. This warranty does not apply if: (a) the damage to or defect in a Good is caused by abuse, misuse, accident, neglect, improper testing, installation, or handling, abnormal physical stress or environmental conditions, or use contrary to Seller's instructions; (b) Buyer or its agents or customers make further use of Goods after discovery of a defect in such Goods; or (c) Buyer or its agents or customers alter or repair any Goods without the prior written consent of Seller. SELLER MAKES NO OTHER WARRANTY OF ANY KIND WHATSOEVER, EXPRESS OR IMPLIED BY LAW, COURSE OF DEALING, COURSE OF PERFORMANCE, USAGE OF TRADE, OR OTHERWISE WITH RESPECT TO ANY GOODS OR SERVICES OR OTHER PRODUCTS PROVIDED UNDER THIS ORDER. GOODS ARE SOLD "AS IS" AND SELLER EXPRESSLY DISCLAIMS ALL IMPLIED WARRANTIES, INCLUDING THE WARRANTIES OF MERCHANTABILITY AND FITNESS FOR A PARTICULAR PURPOSE FOR USE OF ANY GOODS OR SERVICES SOLD TO BUYER.
9.   BUYER'S EXCLUSIVE REMEDIES. If any Goods are damaged, other than for reasons set forth in Section 8, Seller will, at its option, repair or replace such damaged Goods (or the defective part) or refund the purchase price for such Goods (or the defective part) at the pro rata contract rate by crediting Buyer's account, provided that, if Seller so requests, Buyer will, at Seller's expense, return such Goods (or the defective part) to Seller. Return of defective Goods must obtain a return merchandise authorization from Seller. Returns are only accepted if unopened and will be charged a twenty-five percent (25%) restocking fee. Goods will only be replaced under vendor warranty as applicable for each individually registered item under vendor warranty.
10. LIMITED LIABILITY. IN NO EVENT SHALL SELLER BE LIABLE TO BUYER OR TO ANY THIRD PARTY WITH RESPECT TO THE SUBJECT MATTER OF THIS ORDER UNDER ANY EQUITY, COMMON LAW, TORT, CONTRACT, ESTOPPEL, NEGLIGENCE, STRICT LIABILITY, WARRANTY, OR OTHER THEORY FOR ANY INCIDENTAL, SPECIAL, PUNITIVE, EXEMPLARY, CONSEQUENTIAL, OR INDIRECT DAMAGES, EVEN IF THE REMEDIES PROVIDED FOR IN THIS ORDER FAIL FOR THEIR ESSENTIAL PURPOSE AND EVEN IF A PARTY HAS BEEN ADVISED OF THE POSSIBILITY OF ANY OF THE FOREGOING DAMAGES OR THE FOREGOING DAMAGES COULD HAVE BEEN REASONABLY FORESEEN. SUBJECT TO THE FOREGOING, IN NO EVENT SHALL SELLER'S AGGREGATE LIABILITY ARISING OUT OF OR RELATED TO THIS ORDER EXCEED THE LESSER OF: (I) THE TOTAL AMOUNTS PAID TO SELLER FOR ALL GOODS AND SERVICES SOLD DURING THE 12 MONTHS IMMEDIATELY PRIOR TO THE INCIDENT GIVING RISE TO SUCH LIABILITY; OR (II) THE AMOUNT OF INSURANCE COVERAGE OF SELLER ACTUALLY COVERING THE INCIDENT GIVING RISE TO THE LIABILITY.
11. ASSUMPTION OF RISK & INDEMNIFICATION. Buyer acknowledges that it is familiar with and assumes all risks and liability associated with Goods and Services and their use. Buyer shall indemnify, defend, and hold harmless Seller and its owners, parents, affiliates, subsidiaries, officers, directors, employees, representatives, and agents, from and against any and all liabilities, losses, damages, claims, costs or expenses (including reasonable attorneys' fees and costs) incurred by Seller with respect to: (a) Buyer's failure to comply with any applicable foreign, federal, state, or local law, rule, regulation, order, or ordinance, including without limitation U.S. export control laws, regulations, or orders, or Buyer's failure to provide Seller adequate information related thereto; and (b) any breach of Buyer's obligations under these Terms.
12. TERMINATION. Each party shall have the right to terminate this Order upon a material breach by the other party of any term or condition stated in this Order, provided that the non-breaching party gave the breaching party (other than with respect to payment breaches which shall not be subject to a cure period) written notice of the breach and the breaching party failed to cure such breach or present the non-breaching party with a plan to cure such breach within ten (10) days after the breaching party's receipt of the written notice of such breach. In the event that Seller finds that Buyer has breached any other order or contract Buyer has with Seller, Seller may terminate this Order, in whole or in part. Buyer will remain liable under this Order in the event of such termination by Seller. Seller may also terminate this Order or suspend performance or deliveries under this Order if the costs incurred by Seller in performing its obligations under this Order exceed the amounts paid by Buyer to Seller for supplied under this Order. Expiration or termination for any reason whatsoever shall not affect any right or obligation of either party arising prior thereto.
13. TAXES. Prices do not include, and Buyer is responsible for the payment of all, taxes associated with all Goods and Services provided hereunder, including, without limitation, sales, use, excise, rental, personal property, and any other taxes or assessments levied by any foreign, federal, state, municipal, or other governmental authority.
14. COMPLIANCE WITH LAWS. Each party shall comply with all applicable standards, provisions, and stipulations of all foreign, federal, state, and local laws, rules, regulations, and ordinances. Seller is subject to U.S. export/import control laws and regulations, including, without limitation, the Export Administration Regulations and the International Traffic in Arms Regulations ("ITAR"). Buyer agrees that it will not export, re-export, or otherwise transfer, directly or indirectly, Goods or any technical data provided by Seller in violation of U.S. law. Buyer is responsible for obtaining any necessary U.S. government authorization required to ensure compliance of Buyer with U.S. law. Buyer represents and warrants that any export-controlled Goods or information that are subject to ITAR shall be appropriately marked or otherwise labeled in accordance with U.S. law. Orders requiring Seller to obtain export licenses will be subject to additional fees and/or minimum order requirements.
15. CHOICE OF LAW & VENUE. The laws of the State of Colorado shall govern, construe, and interpret this Order, without application of principles of conflicts of law. If an arbitrator or court determines that terms and conditions in addition to those contained in this Order should be included in interpreting the agreements between the parties, then notwithstanding any contrary Colorado law, the parties agree that any different terms and conditions shall be interpreted under § 2-207(2) of the UCC. By ordering any Goods and/or Services, Buyer acknowledges that it is transacting business at Seller's principal place of business in Denver, Colorado. The parties agree to submit for mediation any disputes, and fees for mediation will be borne equally by both parties. In the event the parties cannot reach an agreement through mediation, the federal and state courts in the State of Colorado shall have exclusive jurisdiction over all disputes and controversies arising out of this Order. Venue shall be proper in Denver, Colorado.